Conference Keynote Address on Trauma-Informed Care
The 2017 Disability Advocacy Conference will include sessions on issues that affect people with disabilities across their lifespan. If you are a person with a disability, work with people with disabilities, or care for someone with a disability, you should be there!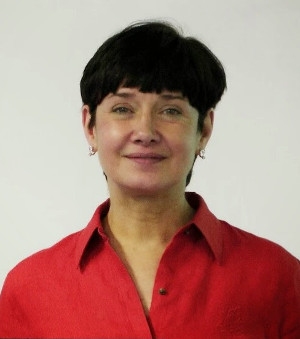 Our keynote speaker will be Dr. Kevin Ann Huckshorn. She is a mental health nurse and substance abuse clinician who is recognized nationally as an expert in trauma and trauma-informed care.
What is trauma-informed care? Many people with disabilities have experienced emotional or physical trauma, which can affect how they behave during stressful situations. Often, people who have trauma histories are considered "unmanageable" or "difficult" by teachers or service providers, when the reality is these "behaviors" are the result of unmet or unrecognized needs.
The model of trauma-informed care teaches providers how to recognize and address the effects of trauma, which can significantly improve outcomes and the quality of life for people with disabilities.
Dr. Huckshorn's keynote address is just one of the important and compelling presentations scheduled for the conference. Check out the entire agenda and register at www.disabilityrightsnc.org/conference-2017.
Dates to remember:
March 10 - Last day to register and be entered in the drawing for a free conference registration in 2018
March 17 - Last day to apply for a reduced registration scholarship
March 20 - Last day to reserve a hotel room for a discounted rate
Join Us for "Bottom Dollars" Tonight in Raleigh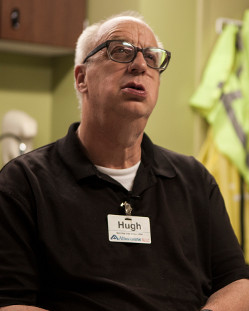 Hugh Bertolin
Hugh Bertolin worked in a sheltered workshop for years. Then his provider agency decided to close the workshop and find community-based jobs for its clients. "My mother didn't think I could do it, but I did," says Hugh. He's been working as a courtesy clerk in a grocery store for 19 years.
Hear Hugh and many others tell their employment stories at a screening of the documentary "Bottom Dollars." Our first screening is tonight in Raleigh. After the movie, we'll have a discussion with our panelists:
Matthew Diehl, Program Manager of the UNC Center for Excellence in Community Mental Health
Kenneth Kelty, Graduate of WCU University Participant Program, UNC LEND (Leadership Education in Neurodevelopmental Disorders) Trainee in Advocacy
We're also hosting screenings in Winston-Salem (March 14), Asheville (March 21), and Greenville (March 29). Get more information and RSVP at www.disabilityrightsnc.org/bottom-dollars.
"Raise the Age" Is a Disability Issue
North Carolina is one of only two states that automatically prosecute 16- and 17-year olds as adults in the criminal justice system. Data tell us that most of those kids have disabilities.
Our own Matthew Herr, an attorney and policy analyst, wrote this piece for the Asheville Citizen-Times. He explains that the current effort to "raise the age" for adult prosecution to 18 would primarily benefit children with disabilities.
Here's an excerpt:
Raising the age for adult prosecution to 18 years old would also protect kids with disabilities. When minors are incarcerated with adults, they are far more likely to commit suicide and be assaulted or raped. In jails, minors are the victims of more than 20 percent of the sexual violence, even though they make up less than one percent of the inmates. They are 50 percent more likely to be attacked by another inmate with a weapon, and twice as likely to be physically assaulted by staff. This only encourages our kids to align with gangs in adult correctional facilities as a matter of survival, and it keeps them from the family and community supports they need during the crucial transition years into adulthood. Without these supports, and with an adult criminal record weighing them down, it can be almost impossible for many of our kids with disabilities to grow into independent, law-abiding, contributing members of society.
Read the entire piece here.
Preparing Students with Disabilities for College
From pre-kindergarten through high school, schools generally take the lead in identifying students with disabilities and providing them with supports and accommodations. All that changes when a student enters college.
As Disability Rights NC Attorney Kat Slager explains in her piece for EdNC.org, the student must be the one to take the initiative when he or she begins college:
It's important to know how best to navigate the process of getting the reasonable accommodations in place in time for the student to fully participate from Day 1 at the school.
First, the student should contact the school's disability services coordinator or disability services office. If the student's need for the requested accommodations is not apparent, the college will ask the student to provide current and reliable medical documentation of his or her disability and need for accommodations. Oftentimes, records from the student's high school will suffice.
Upon approval of the requested accommodations, the college will consider the student to be "registered" as being approved to receive reasonable accommodations. The college will then provide the student with a Student Accommodation Plan, which lists the accommodations for which the student is approved.
Read Kat's entire piece here.
Disability Rights NC works hard to make sure the members of our Board of Directors represent a diversity of disabilities as well as different parts of the state. This year, we have four new board members.
| | |
| --- | --- |
|   | |
|   | From left to right: Tori Ekstrand, Kim Lan Grout, Jill Britton Scercy, and James Booker |
Tori Ekstrand is an assistant professor at UNC-Chapel Hill's School of Media and Journalism. She teaches media law and researches web accessibility for people with disabilities. Tori has students, colleagues, friends, and families members with physical and mental health disabilities.
Kim Lan Grout is founder of the Redefining Disabled Project and a co-founder of the Accessible Icon Project in Durham. When she was 18, her left leg was amputated above the knee because of a congenital vascular syndrome. Today, she lives with her husband and two daughters and works as a writer and public speaker.
Jill Britton Scercy is the director of the Greenville center of UNC-Chapel Hill's TEACCH Autism Program. She is a licensed marriage and family therapist and has been involved in state and local advisory councils on public education. Jill lives in Greenville with her husband and has three grown children, one of whom has autism.
James Booker worked with children with profound medical needs when he was a teacher's assistant, and today he is a clinical supervisor for a direct care provider. He and his wife have been foster parents to children with disabilities, and they have adopted a boy who suffered a traumatic brain injury and is deaf and blind.
You can learn more about all of our board members on our website.

Click here for audio recordings of our newsletters, provided by Triangle Radio Reading Service.