Disability Advocacy Conference on April 20
Our Disability Advocacy Conference is just 16 days away! To get a sense of how awesome it is going to be, check out our movie trailer.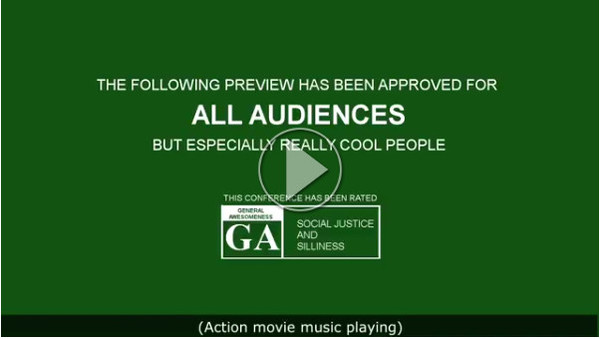 This year will be our biggest conference yet. Self-advocates, professionals, and family members from all over the state have registered. The agenda includes sessions on a wide range of issues affecting the rights of people with disabilities — special education, vocational rehab, the justice system, Medicaid, and more.
You can see videos of our staff describing their conference sessions on our YouTube channel. We hope to see you there!
Vocational Rehabilitation Handbook
Our new guide, Working with Vocational Rehabilitation (VR), provides important information about what supports VR offers and how to make sure you get what you need.
The VR program provides goods and services to help people with disabilities get jobs and support themselves. VR can help you prepare to work, get a job, keep a job, and learn the skills you need to earn higher pay or get a promotion. Our guide walks you through the process for getting goods and services from VR and explains what your rights are.
The bill to raise the age for adult criminal prosecution from 16 to 18 now has more than 60 sponsors in the NC House! It has the support of law enforcement and the courts, as well as organizations that advocate for children's well-being.
Right now, North Carolina is one of only two states that automatically prosecute both 16- and 17-year olds as adults. At least two-thirds of those children have disabilities. (Learn more by reading our Raise the Age handout.)
If the Juvenile Justice Reinvestment Act becomes law, youth charged with crimes (except certain high-level felonies) would be prosecuted in the juvenile justice system instead. That way they can have access to a broad array of diversionary, rehabilitative, and educational tools that produce better outcomes for the kids, their families, and society.
Dispute Resolution in Special Education
Disability Rights NC Senior Attorney Virginia Fogg wrote this excellent piece for EdNC.org on the issues she often sees when dealing with disputes between schools and parents of students with disabilities. Communication gaps and reluctance to share important but personal information often undermine the goal of making sure the student gets the education he or she needs.
As Virginia explains in this excerpt, another common stumbling block is the tendency to play "the blame game."
It is tempting to rehash the past at an IEP meeting, repeatedly describing the student's defiance in class or the staff's intervention that the parent didn't like. But revisiting these events doesn't help, unless the discussion focuses on the underlying reasons for the action and what can be done differently going forward. Creative problem-solving needs to be the goal, not proving someone else did something wrong.
You can read her entire piece here.
The Importance of the P&A System
Right now you might be saying, "What on earth is a P&A System?" P&A stands for protection and advocacy, and the system is made up of organizations in every state and territory dedicated to protecting and advocating for the rights of people with disabilities. Disability Rights NC is the P&A agency for North Carolina.
Our board member Dr. Crystal Bowe wrote about the importance of the P&A system for the Gaston Gazette. As she explains, Congress created the P&A system after newsman Geraldo Rivera did a series of reports about Willowbrook, an institution in New York with horrifying conditions. Dr. Bowe has seen how the P&A system benefits people with disabilities in her practice and in her life. Here's an excerpt from her piece:
In the Tar Heel state, Disability Rights of North Carolina, a nonprofit organization, has served as the Protection and Advocacy agency since 2007. Disability Rights NC advocates for equal rights of people with all kinds of disabilities. The staff also monitor state institutions to ensure the conditions at Willowbrook are never replicated, and they work to ensure that individuals with physical, intellectual, and developmental disabilities, as well as mental illness, have the same access to opportunities as their non-disabled peers.
I have seen how a strong Protection and Advocacy agency like Disability Rights NC directly benefits people with disabilities in North Carolina. Its advocacy work means my family members with disabilities have support to live in the community and have access to education and job training. Its protection work means my patients with disabilities who live in group homes are in safe, clean environments and are able to voice any concerns about their home and treatment.
Read the full piece here, and learn more about the P&A system on our website.

Click here for audio recordings of our newsletters, provided by Triangle Radio Reading Service.