Kudos to Schools that Ban Prone Restraint
Thirty-three states have banned the use of prone restraint on students with disabilities. Sadly, North Carolina is not one of them. However, six public school systems in North Carolina prioritized student safety and banned this life-threatening method of restraint.
Prone restraint is when a student is held face-down on the floor, usually when he or she is having a behavioral crisis. The practice is widely condemned, as it poses a risk of severe injury or even death for the student.
We thank the following school systems for their decision to ban prone restraint:
Asheville City
Chapel Hill-Carrboro
Cumberland County
Johnston County
Transylvania County
Tyrrell County
Because of the serious risk posed by prone restraint, the NC Department of Health and Human Services banned its use in 2012 in all facilities that are run by or contract with the State to provide mental health, developmental disability, or substance use services. However, state lawmakers and education leaders have failed to implement a similar ban in schools.
There are less dangerous ways to restrain a person who is having a crisis and is a danger to himself or others. With proper training, staff in schools can make sure everyone, including the person in crisis, is safe. There is no excuse for using prone restraint in schools.
Prone Restraint, Trauma, and Foster Care
Last week, the NC Department of Health and Human Services officially adopted rules that will ban prone restraint in North Carolina's foster care system. Disability Rights NC provided input and support for the creation of these important rules. The rules also require foster parents to receive regular training in trauma-informed care.
Trauma-informed care involves understanding, recognizing, and responding to the effects of trauma. Children in the foster care system have often experienced trauma, so having caregivers who understand what they're going through can make all the difference.
There's a great opportunity available for those who live in the Triangle and want to learn about how trauma affects children. Advocates for Health in Action and the Marbles Kids Museum are hosting six free screenings of the movie "Resilience: The Biology of Stress and the Science of Hope." The film looks at adverse childhood experiences and their impact on health, quality of life, economics, and education. Get more info at resilienceinwake.eventbrite.com
Hurricane Relief for People with Disabilities
Like much of the nation, our hearts are broken for the people affected by Hurricane Harvey. We can only imagine the horrors happening to people with disabilities, many of whom may be unable to get themselves to safety or who can't access essential equipment and services.
We are not experts on relief efforts. But some of the disability organizations with which we partner have recommended the following links for those who want to help.
Little Lobbyists and parents of medically fragile children: If you're not familiar with Little Lobbyists, you are really missing out. These kids with complex medical needs were lobbying Congress members in Washington DC during the recent effort to repeal the Affordable Care Act and cut Medicaid.
The organization is now teaming up with others to provide pediatric medical supplies and support to victims of Hurricane Harvey. Among the partners are the folks from Advocates for Medically Fragile Kids NC, who spent their holiday weekend collecting, packaging, and driving a load of supplies down to Texas.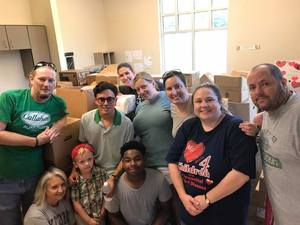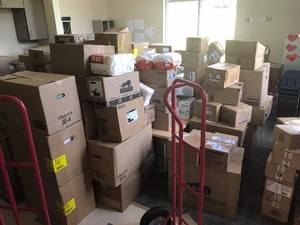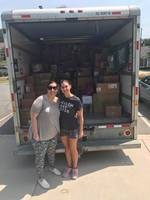 Get more information at www.littlelobbyists.org/harvey/.
The Arc of Texas has a webpage with information for disaster survivors who need assistance and a list of recommended organizations for those who want to make donations. It is also accepting donations that will go to local Arc chapters to assist people with disabilities with shelter, medical, and other basic needs. Get the details at www.thearcoftexas.org/harvey
Portlight Inclusive Disaster Strategies springs into action whenever there is a natural disaster to make sure people with disabilities have the medical equipment they need. They are in Houston now, trying to provide people with disabilities with whatever equipment they need. They also plan to serve as a resource for housing once the immediate crisis has passed to help individuals avoid being placed in institutions. Learn more at www.portlight.org.
This is National Preparedness Month. With the images from the Houston area fresh in our minds, it's a good time for you and your family to think about what you would do in a disaster.
The Federal Emergency Management Agency (FEMA) has a website to help you make a disaster preparedness plan. At www.ready.gov/make-a-plan, you will find resources like an emergency supplies list and how to make a plan so you and your family know where to go and how to stay in contact. At www.ready.gov/individuals-access-functional-needs, there are specific tips for people with disabilities.
In addition, the NC Department of Public Safety has a mobile app to help you get ready for everything from traffic jams to hurricanes and ice storms. Find it at www.readync.org.

Click here for audio recordings of our newsletters, provided by Triangle Radio Reading Service.