2018 Targets - Focusing Our Work
Each year, Disability Rights North Carolina adopts a plan to focus its work on the greatest threats to the independence and safety of people with disabilities and the most prevalent violations of disability rights laws. We identify these issues through public input and our work with clients. Our plan for 2018 - called Targets - is now available on our website. The Target publication includes information about the issue, our goal for change, the population that will benefit from our work, and the work that we expect to complete in 2018.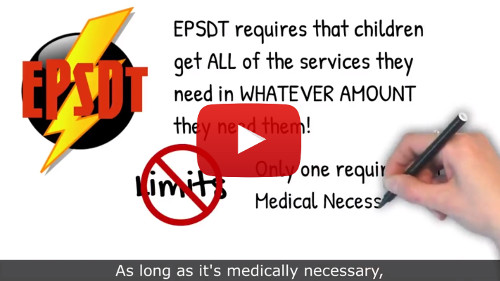 One goal of Medicaid is to make sure children get the healthcare they need. That care includes treatment for any disability or health condition.
The right to that care is guaranteed under part of the federal Medicaid Act called EPSDT—Early and Periodic Screening, Diagnostic, and Treatment. It applies to children under the age of 21 who have Medicaid.
Our new video explains how EPSDT works, what services it guarantees for children, and how parents can use this important mandate to advocate for their children. Check it out on our YouTube channel—www.youtube.com/disabilityrightsnc.org.
State Publishes Themes from Comments to Its Plan for Medicaid Managed Care and Releases Two More Requests for Information
In August, the State sought comments on its proposed program design for Medicaid Managed Care. Last week, it released a document that summarizes the themes from the more than 200 comments it received.

In addition, the State released two more Requests for Information (RFI). One addresses managed care operations, including a statement of interest from prospective prepaid health plans (PHPs). Information about the statement of interest is in RFI Appendix A. The other addresses the financial aspects of managed care, including information on the proposed capitation rate setting methodology. Comments to the managed care operations RFI are due by 2:00 pm on November 22. The PHP statement of interest and comments to the financial aspects RFI are due by 2:00 pm on December 1.

For more information about Medicaid transformation in North Carolina, take a look at the NC DHHS website.
Former Client Publishes Book Dedicated to Disability Rights NC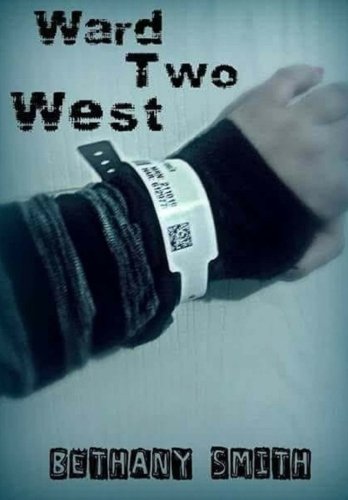 As a part of our investigations and monitoring work, our staff visit people with disabilities living in residential facilities and hospitals to ensure that they know their rights and are being treated with dignity free from harm. That's how we met Bethany Smith. Bethany recently published a book about the years that she lived in a hospital and how she fought for her rights. She dedicated her book to Disability Rights North Carolina in recognition of the support its staff provided to her, both while she was living in the hospital and afterward as she re-entered community life. The book is titled Ward Two West. Bethany is a 2016 recipient of our Champions for Equality and Justice Award.

Click here for audio recordings of our newsletters, provided by Triangle Radio Reading Service.