It's Time to Vote, and We're Here to Help
Some municipalities in North Carolina had primary elections in September. Next up are primary run-off elections, as well as non-partisan primaries and elections. The early voting period for those elections has already started, and Election Day is Tuesday, October 10.
PThen, on November 7, there will be another round of voting with partisan and non-partisan elections or run-offs.
We're here to help you make your voice heard! Check out our new fact sheets on in-person voting, absentee voting, and voting with assistance. Also, visit our website www.accessthevotenc.org. It is accessible and provides information on registering and voting.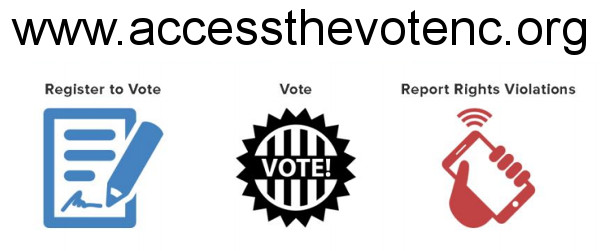 Executive Director Vicki Smith Announces Retirement
We are sad to announce that our executive director for the past decade, Vicki Smith, will be retiring in September of next year.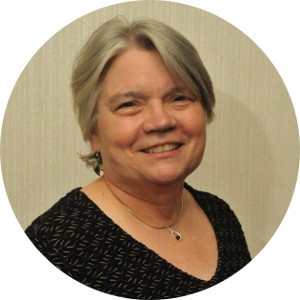 Vicki has played a central role in the development of protection and advocacy agencies, and she has helped to make Disability Rights NC one of the top advocates for people with disabilities in the nation. Under her leadership, the organization has evolved into a powerful and effective advocate for the rights of people with disabilities.
Our Board of Directors is convening a committee to begin the search process for a new executive director, and it is seeking input from its disability rights partners, stakeholders, and the public. Details about the search will be announced in the coming months.
NC Serves for Vets, Service Members, Families
Veterans, service members, and their families living in four regions of North Carolina have access to a coordinated network of public, private, and non­profit organizations who work together to efficiently and effectively guide them to the most appropriate services and resources available.
Disability Rights NC currently is a partner in NC Serves RDU/Fayetteville and NC Serves Coastal, and we plan to join NC Serves Charlotte and NC Serves Western in the next few months. As an NC Serves partner, we receive referrals from network partners to provide legal advocacy to veterans and service members with disabilities who have been discriminated against or are being denied services to which they are entitled as a person with a disability. In addition, we refer veterans and service members with disabilities to other agencies when their need falls outside our scope of work.

NC Serves is part of a larger America Serves network. North Carolina is one of only seven states actively serving veterans, service members, and their families through the coordinated America Serves partnership. For more information, visit http://americaserves.org/veterans/americaserves-locations/north-carolina/.
State Employees, Please Consider Us
The 2017-2018 State Employees Combined Campaign (SECC) is in full swing. If you are employed by the State of North Carolina or a state university, you can give a donation to Disability Rights North Carolina through payroll donation. Our SECC code number is 1544.
5,000 Followers on Facebook! Are You One of Them?
Last week, we surpassed 5000 followers on Facebook. We hope you are among them!
Every day, we post news reports about issues affecting people with disabilities. We let you know about policy developments that you may want to take action on. We also share feature articles and essays about celebrities and regular folks who talk about their experiences with disability.
We hope you'll join our social media community at www.facebook.com/disabilityrightsnc. We're also on Twitter at www.twitter.com/DisabilityRtsNC.

Click here for audio recordings of our newsletters, provided by Triangle Radio Reading Service.